Hello! I recieved my lady cup a few days ago, I ordered a special pack wich included sterelizing tablets (milton) and I was wondering if anybody have try them, I'm afraid that in a short period of time my cup will lose its color (it's a Lotos and I really like it

)
About cleaning during period, I thought I could use my feminine wash to clean the cup, but it's not perfume-free, and I'm worried about damaging my cup. Do you know any nice non-expensive wash I could use? (I live in Spain, but I can also purchase it online)
Thanks a lot for your help!!!
I personally use Dove unscented body wash to clean my cup. It's fairly cheap and easily available.

If you are able to use your feminine wash without irritation, you should be able to use it on your cup even with the fragrance. The perfume and dye free idea is more to save you irritation than to save your cup.

As for the milton tablets, I can't help you there, I'm one who very rarely even boils my cups. I just give them a good wash after and right before my cycle.



Posts

: 38


Join date

: 2010-03-19


Age

: 40


Location

: Washington State



Thanks a lot! I will try to find Dove unscented around here.
About the milton tablets I supose they will be ok as I bought them along with the cup in the oficial web page (at least I hope so

)
I cleaned my cup with my personal feminine wash during my period and at the end of it, and I've realized that almost 3 weeks later it still has a rather strong perfum smell

I've been thinking to get a wash made by one of the brands, I was thinking about the lunette wash, has anybody tried it? is it really perfum free? I thought about getting the ladygel, but I've seen it does have perfum...
A lot of people are actually starting to use baby shampoo (like Johnson's).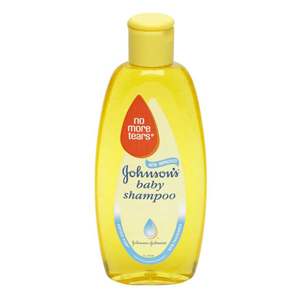 Johnsosn's is so gentle, its made not to burn a baby's eyes, so you know its not harsh on a cup. If you have a discount store near you (like a "doller tree", or the "99-cent store") they have generic brands of baby shampoo there for under a dollar. They look and smell just like Johnson's. Huge bottle. The thing is, baby shampoo is very mild, and the perfumes are down to a minimum, because babies are extremely sensitive to that. And if you only use it for your cup, it will last you probably a couple of years! That's a pretty good deal, if you ask me.




Posts

: 803


Join date

: 2009-11-13


Location

: San Fancisco Bay Area, California, USA



Baby shampoo?

I never thought about that! In fact I use baby shampoo to wash my hair, but maybe I will get another brand with a softer smell...
Thanks

thanks for the tip, got one

i really love the smell of the lunette wash itself but not the smell of the silicone after it's washed with it

had a dry run overnight because if i do get irritation it's better to find out now than on my period...well, i didn't have any! my cups smell like brand new, if this makes sense

that's crazy but i think from now on i'll use my lunette wash as body wash




Posts

: 136


Join date

: 2010-08-19


Age

: 28


Location

: Moscow



i rinse with water during my period, then boil before the next period. let it sit in the sun when stained. no infections yet in over a year of use.



Posts

: 17


Join date

: 2009-11-18





Similar topics
---
Permissions in this forum:
You
cannot
reply to topics in this forum